Invitation
Transform Your Life with Aikido "The Art of Harmony"
Subscribe to our Free Monthly Aikido Newsletter - "The Aikido Journey." For beginners, this will bring a new dimension to your training, and for instructors, this will give you ideas and insights for invigorating the atmosphere in your dojo. PLUS Receive a Free Aikido based Children's Story to help inspire a calm confidence in your youngsters.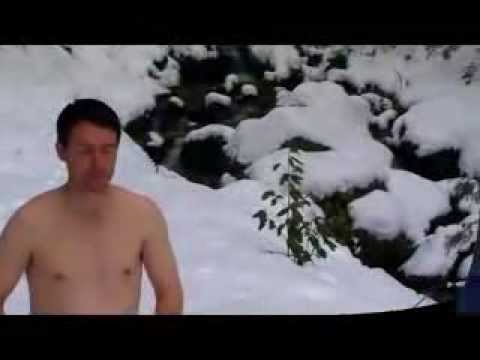 Sign Up for "The Aikido Journey" Monthly Newsletter and discover :

The Third Alternative – Rather than needing to flee from or hurt an attacker with undue force, you can choose to confidently protect yourself and others without causing major injury.
How to attract peace into your life and sidestep unnecessary conflict and dangerous situations by developing a calm, centered manner and your awareness.
Relaxation Boot Camp - You call that 'relaxation' ? ! Most people know that relaxing their bodies and focussing on their breath helps them be more centered and present. Unfortunately, this is just a cliché for most people and they have no idea how to do it effectively. We will push you beyond your relaxation limits, soldier !
How to 'Do Nothing' and watch your relationships blossom. There are many books and courses full of wonderful techniques for successful relationships, but just as in the martial arts, who you ARE is much more important than what you DO. Be the change you seek.
How to sleep more soundly and wake up each morning invigorated and looking forward to the day ahead.
How to forge the pinnacle of martial arts training - the Immovable Mind & Body. You will be radiantly powerful, robustly flexible, confident and unreasonably joyful.
How to boost your health and fitness - You will see and feel your balance, your posture and your co-ordination improving and you will feel years younger.
I have been travelling on my own journey with Aikido for twenty years now, but I just realise how much more there is to learn. It is training for Life! I have trained with some of the greatest Masters of the art and sincerely wish to help the world by sharing their wisdom with you. It is true that by changing ourselves we can transform the circumstances of our lives and even the world.. It sure helps to have a guide, though!
If you are interested in finding out more about Ki Aikido and the positive impacts it can have on YOUR life, then I invite you to sign up for our Free Monthly Newsletter above. Each month I share with my subscribers some wonderful content to help them on their own Aikido Journey; interesting, thought-provoking articles, training drills, technique tips, interviews with other masters and much more.

If you do happen to live in the western side of Melbourne and wish to find out more about our face to face training, then please call me on 0425-745-780. I would love to talk with you and see if Aikido is what you are looking for.
Here is what some of our students have said …
"Our son expressed interest in wanting to learn a martial art. We observed a different martial arts class at another local community centre for several minutes, but my husband and I didn't like the way the class was being run, nor did we like the teacher's teachings. We later noticed you outside Banchory community centre and followed you to your class. We looked through the door window and read your posters on the bulletin board. We liked what we read… Our son is a non-aggressive child and we believed Ki Aikido would be the perfect form of martial arts for him." – Arlene, Public Servant, Taylors Hill, Melbourne



"The ability to defend oneself against a much larger or more agitated person with a minimum of effort is paramount in my line of work. Since starting at Michael Sensei's dojo I have learnt there is more to Aikido than the physical art. I have found it to be a very peaceful and relaxing environment to train in. I would recommend this to anyone interested in learning a martial art and broadening their mind." - Andrew, Police Officer, Melbourne



Once again, if you would like to subscribe to our monthly newsletter "The Aikido Journey", please feel free to complete your details below…
Osensei, the legendary Founder of Aikido wrote, 'There are many paths to the top of Mount Fuji, but there is only one summit: Love.' If that appeals to you or even peaks your curiosity, this could be the discipline for you.
With Ki
Head Instructor
Melbourne Ki Aikido Kai
www.MelbourneKiAikido.com
Tel : 0425-745-780 (Australian Mobile)